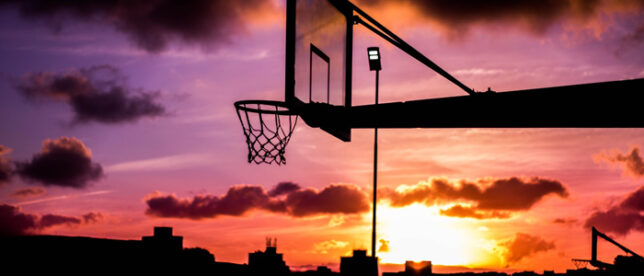 One of the most fascinating aspects of the ride to the top has been the opportunity to observe how the ride affects different people in different ways. For reasons that escape me, some leaders on the rise seem to believe that there is a regimen of expected behavior that must accompany success. Many of them quit doing things that have been an enjoyable part of their lives, simply because they fear such activity will negatively affect the image they seek to project.
A case in point that I have observed up close and personal over the years is the college presidency. Time and time again, I have encountered presidential colleagues who passionately believe that the image of the office they hold demands certain requisite likes and dislikes in social behavior.
Tradition seems to dictate that a college president must read great books incessantly, attend symphony concerts and opera performances religiously, and speak many languages fluently. It is a tradition that seems to haunt many presidents, forcing them into a lifestyle that they neither enjoy nor understand.
I resolved early in my career that the trappings of office would never affect my lifestyle. The temptation to do otherwise never visited me. One of my greatest points of pride is that I rode to the top without ever compromising my lifestyle. I remain essentially a small-town guy with an everyman's lifestyle.
It is sometimes amusing to see the reactions of my presidential colleagues when I talk about my passion for strolling through shopping malls clad in shorts and tennis shoes; for listening to the music of Elton John, Rod Stewart, and Neil Diamond; for sitting in the outfield of Turner Field with glove on hand, awaiting a home run ball from the bat of one of my heroes on the Atlanta Braves; and for frequenting the stables and grandstands of Churchill Downs and other homes of the great American sport of horse racing.
None of this is to suggest that reading great works or attending symphony performances are outside my realm of interest. In fact, I love to read both great books and bestsellers and to listen to classical music. But I have steadfastly refused to put aside the interests that permeated my life before I became a college president.
Actually, my attraction to sporting events has provided some spice to life, occasionally in unexpected ways, sometimes taking on the flavor of a cultural event.
Once such circumstance that comes to mind in regard to my passion for attending sporting events occurred in Los Angeles, where I was attending a higher education conference. I had some free time before boarding my flight back to Tennessee and noticed in the newspaper that the Chicago Bulls were playing the Los Angeles Lakers that afternoon.
I had long been a fan of Michael Jordan, and this was his final season as a member of the Chicago Bulls. The appeal to attend the game was strong. The only problem was that the game was a sell- out and I was without a ticket.
For a fleeting moment, I thought of the image of a university president buying a ticket from a scalper. But I had no choice. Thus, I found myself walking through the parking lot in search of an affordable ticket from a scalper. The prices being asked were incredibly high, but eventually I found a single ticket for $125.
With ticket in hand, I quickly made my way into the Los Angeles Forum in search of my seat. Suddenly, I realized I had a problem. The section where my seat was to have been had been converted into a press section. In short, my assigned seat no longer existed.
Perplexed, I made my way to the ticket office to determine what was wrong. I gave the lady at the window my ticket and told her that the section had been converted. She looked at the ticket, then excused herself to go into a nearby office.
Some five minutes later, she returned with a male supervisor, who had my ticket in hand. He promptly asked me where I had purchased the ticket. With some trepidation, I told him I had bought it from a scalper outside the arena.
"Well, sir, this ticket is a counterfeit," the man gently told me. At that moment, my life (and career) flashed before my eyes. What happens to a university president who is in possession of a counterfeit ticket? was the big question on my mind. Being shackled and hauled off to jail became the immediate concern.
The ticket manager asked for identification, and I provided my driver's license and university ID card. He slowly reviewed my credentials, then looked up and told me to wait a moment.
A couple of minutes later, he returned with another ticket and said he hoped I enjoyed the game. To my great surprise, the ticket was for a choice seat at mid-court, a seat much better than the phantom one that I had purchased from the scalper.
Despite these occasional awkward moments, to the best of my knowledge my passions for rock music, mall shopping, the Atlanta Braves, horse racing, and baseball card collecting never affected my ability to do my job as a college president. Nor did it affect my image.
My true passion is being myself.
-adapted from Journal of a Fast Track Life © 2018 Charles E. Smith. All rights reserved. Top photo courtesy of Wallace Chuck from Pexels.com