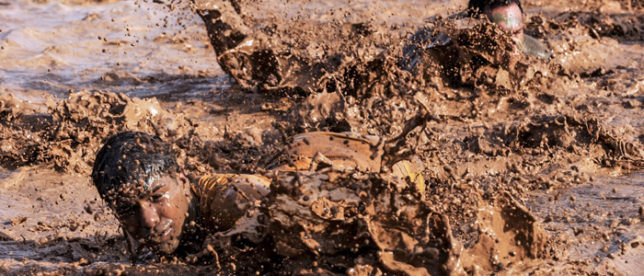 "Power tends to corrupt; absolute power corrupts absolutely."
Those words were written by English historian Lord Acton in 1887. In that same year, he added: "There is no worse heresy than that the office sanctifies the holder of it."
Over the years, Acton's oft-quoted words have been interpreted to mean that a person's sense of morality lessens as his or her power increases.
In recent days, we Tennesseans have witnessed up close the validity of Acton's words in the rise and fall of House Speaker Glen Casada.
Casada is the latest high ranking politician to resign office in disgrace. Almost certainly, he will not likely be the last.
In my lifetime, I have witnessed the fall of a president, a Tennessee governor, and now the Tennessee speaker of the House of Representatives.
In all three cases, the leaders became intoxicated with power, stepped out of bounds, and tried desperately to hide from public view their misdeeds.
Richard Nixon, Ray Blanton, and Glen Casada were central casting sent as perfect examples of the prophetic words written by Acton. All three were safely ensconced in the offices they won. They had the license to lead and the power to pursue their agendas.
What they seemed to lack was a moral compass and an understanding of the clear and widely known historical warning Acton sounded more than two centuries ago. As philosopher George Santayana said and many historians have paraphrased over the years: "If we do not learn from the mistakes of history, we are doomed to repeat them."
Nixon's Watergate misdeeds were dramatically chronicled at the time and have been widely studied for nearly a half century. The lessons of the Nixon fiasco are clear – one prominent sound bite being that the coverup is worse than the crime.
Yet in the same decade of Watergate, Ray Blanton assumed the power and authority of the Governor's office and apparently failed to remember to turn on a moral compass. As a result, he was chased from office before his term expired.
Now, nearly four decades later, Glen Casada took the reins of power as House speaker with fanfare and four months later his time as leader is about to expire.
Ironically, all three men lost their leadership posts not by court order, not by partisan intervention, and not by criminal prosecutors. Instead, they vacated their offices at the hands of their own political parties.
Nixon was struggling but hanging tough until Congressional Republican leaders paid him a visit and told him they could no longer support him. Blanton was blessed with a Democrat-controlled Legislature, but in the end it was Ned McWherter and John Wilder (both Democrats) who sealed his fate. And, now Casada has resigned after the Republican House caucus and Republican Governor Lee gave him a vote of no confidence.
So, if there is a silver lining in the leadership failures referenced here, it is that the "system" works and good often triumphs over bad without regard for partisanship.
There are many lessons to be learned from the fall of powerful people. I touch on many of the lessons in my recently published book. In retrospect, my one regret is that I did not devote an entire chapter to the notion that power tends to corrupt, for indeed it does, as reflected in the fall of Nixon, Blanton, and Casada.
Copyright © 2019 Charles E. Smith. All rights reserved
Photo courtesy Pexels.com