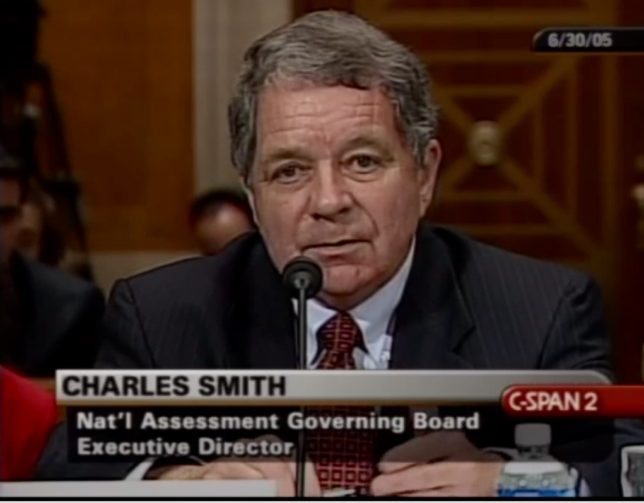 Six years ago this week, I retired and came home after 10 years in Washington.  Behind me are 52 years of public service in three professions. 
The retirement years have removed me from the daily pressures of decision making in public arenas. My "fast track" today is family. At the same time, there is now more time to reflect on current happenings in the professional worlds I once inhabited and where I had leadership roles. What I'm witnessing is of growing concern.
It is becoming more and more apparent to me that a declining sense of history is being accompanied, if not abetted, by the fading evidence of critical thinking and civil discourse. The big question is why. What's happening?
My current thinking is that those three key components of a civilized society – critical thinking, civil discourse, and a sense of history – are effectively being swept away by cable news kool-aid, social media pablum, and tweets on steroids.
For someone who spent more than a half-century in leadership roles in education, politics, and journalism, this is a moment of concern, a moment to reflect on what the heck is happening, and a moment to consider what could possibly be done to reverse a major step backward for our country.
Stated simply, we Americans are experiencing a triple play assault against our historic core beliefs. My concern is that the three professions that shaped my life have become imperiled in recent years.
In the world of journalism, two dramatic changes have reshaped the way Americans get their news and the content they are provided.
First, the powerful independent media voices of the past have been eclipsed and submerged by mergers and ultimate control by the big boy corporate giants, generally more interested in the financial bottom line than in the quality of the news. The result has been a significant decrease in the number of professional and experienced reporters as well as the quality of the reporting they produce.
Second, the coming of 24-hour a day cable news networks has fragmented our country into hardcore cells of conflicting, unchecked viewpoints. At first glance, these two movements appear contradictory, but in reality they are complementary.
The narrowed field of media ownership has diminished the multiple voices once provided by diversified independent media, while the cable news networks have become a haven for narrow philosophical and political viewpoints. In simple terms, Americans of any political persuasion can now find a safe haven for any political bias they may possess.
One result is that too many of our citizens have effectively gone into the closet of sheltered beliefs. The marketplace of ideas that provided and promoted civil discourse since the beginning of our nation has essentially closed. We Americans don't talk much with each other anymore. Social media have become the town hall of today, providing too often an emotional, unfiltered outlet for biased thinking.
At the same time, a knowledge of history appears conspicuously missing in Congress and generally among the electorate. I think often of perhaps the most important moment of my years with the Bush Administration. In June of 2005, I was invited to testify, along with internationally acclaimed historian David McCullough, before the Senate Education Committee chaired by Senators Lamar Alexander and Ted Kennedy.
The topic was a growing national concern about the decline of knowledge of history and civics in our nation. At that hearing, McCullough noted with concern that "One president of a university–a college, I should say–who is himself a historian, was asked why don't you require history? He said, 'It's not popular.' Well, I think that is a rule of judgment or a means of judgment we ought to dispense with. Now, will knowing history make one a better citizen? Absolutely. Will knowing history give us a sense of who we are and how we got to be where we are, and why we are the way we are? Absolutely."
My role, as executive director of the Nation's Report Card, was to report on the results of the latest assessments of American students and their knowledge of history and civics. Among my comments was the following:
"More than a third of the 12th graders fell below the basic level of achievement in civics. This means that more than one in three members of this nation's graduating class, a group approaching or at voting age at the time they took the assessment, did not demonstrate an understanding of the principles of American Government, its structure of checks and balances, and the roles of political parties and interest groups on our democracy."
McCullough's testimony is masterful and worth viewing by every citizen who truly cares about the value of a knowledge of history. His message, delivered 14 years ago, is as relevant today as it was then, and perhaps even more critical. The results I presented in 2005 unfortunately have not improved as reported in subsequent assessments of our students' history and civics competence. The full C-Span coverage of the hearing may be viewed at the following internet link:
https://www.c-span.org/video/?187426-1/history-education
Our nation has been strong and resilient over the years. As an eternal optimist, I want to believe that we can change course and restore civility. It won't be easy, but it will be necessary to secure our future in a modern world.
Consistent with the theme of my recently published book, there are many lessons to be learned from what's happening in our country in this second decade of the new century. For me, the primary lesson learned is that we as citizens have a basic responsibility to search diligently and incessantly for the truth, to reject emotional rhetoric and embrace reason, and to apply critical thinking to everything that is being said by public officials and the media.
We live today in a time when the art of the spin has been perfected, thanks in large measure to the proliferation of social media and 24-hour cable news. For the average citizen, the challenge to find the truth in the words and actions of today's spinmeisters is mindboggling to say the least.
Based on lessons learned over the years, my formula for separating the truth from fiction may be summed up as follows: Seek multiple and varied news sources, apply plain old common sense in assessing information being dispensed, evaluate constantly and critically the credibility of the news sources being used, and trust but verify before embracing a public statement and/or posting a news item on social media.
Somehow, some way our country needs its people to restore and practice critical thinking as a way of life, to reestablish civil discourse as the preferred way of public debate, and to gain a greater appreciation and understanding of history. The future of our nation depends on all of the above.