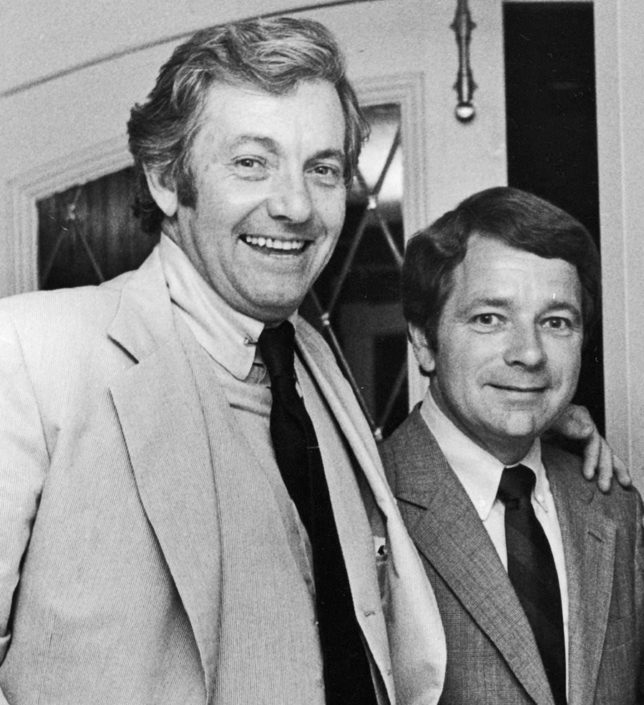 In my lifetime, I've seen firsthand several true friendships formed and sustained relationships in the corridors of power. One stands out as a gold standard of what can be achieved when mutual trust, respect, and open communications are alive and well in a relationship. My reference point is the friendship of Winfield Dunn and John Jay Hooker, which lasted over four decades. It was a most unlikely alliance, forged between two men who waged a tough and competitive fight for the governorship of Tennessee in 1970. Dunn won, and in doing so, shattered a storybook dream for Hooker.

Dunn's name was not on the political horizon when I met with Hooker and his campaign team in January 1970. At that time, Hooker was the odds-on favorite to win the governor's race. No Democrat appeared likely to launch a competitive challenge in the primary. On the Republican side, shoe magnate Maxey Jarman was the presumed nominee-to-be. Thus, when I accepted the offer to become Hooker's press secretary in early 1970, the campaign focus was on Jarman.
The plan was to run a personality contest, pitting the youthful and charismatic Hooker against the aging senior citizen Jarman. All seemed to be in order to deliver Hooker to the governor's office. Then in April of 1970, the relatively unknown Dunn threw his hat into the Republican primary. His entry attracted very little attention. The smart money was still on a Hooker-Jarman general election. The polls at that time supported that notion.

In the meantime, Dunn had other ideas. In his memoir, he wrote that his initial impression of Hooker was that the Democratic candidate was a charismatic and intelligent individual who would be a tough adversary if both made it to the general election. However, he was not intimidated.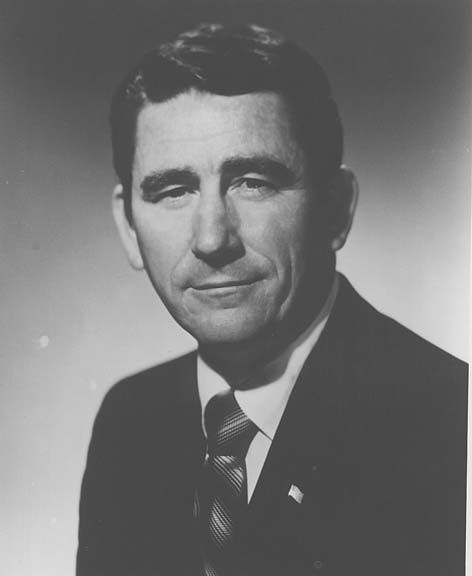 In those early days of the primary campaign, Hooker was clearly impressed with Dunn, even noting more than once on the record to reporters that Dunn was an impressive candidate with a great chance at winning. In retrospect, there is great irony in Hooker's prognosis. Still, inside our campaign tent, Jarman was the one we expected to win the GOP primary.
Suddenly, on primary election night in August of 1970, lightning struck. While Hooker won the Democratic primary convincingly, Dunn upset the favorite Jarman by piling up a huge vote advantage in Memphis and Shelby County, his home area.
I shall never forget the ride with Hooker from our campaign headquarters to the Nashville hotel where the victory celebration was scheduled. The new Democratic nominee for governor was despondent, telling me with great candor that he knew in his bones that we were going lose to Dunn. His few words on that short ride in downtown Nashville proved prophetic: "Pal, Winfield's win has taken away the greatest advantage we had. Like me, he's young, charismatic, and articulate, but he doesn't have my baggage." By the time we made it to the victory celebration, he had regained his composure and delivered his typical rousing speech.

Clouds of concern, however, continued to hang over our campaign as we moved into the fall of 1970. The critical moment came in October when Hooker and Dunn engaged in three back-to-back debates, starting in Nashville in the wee hours of the morning, moving to Springfield courthouse in mid-day, and concluding at the Jackson courthouse in late afternoon. It was obviously an exhausting day, particularly for the candidates.

For reasons I never understood, our schedulers had booked Hooker to speak at a union event in Memphis that night. I was designated to fly alone with Hooker from Jackson to Memphis. It was a moment I will never forget. For most of the flight, Hooker was totally silent, deep in thought, with a serious look of concern on his face.

Shortly before we landed, he leaned toward me and slapped me gently on the knee. "Pal," he said, "the debates today confirmed what I've believed for several weeks. Winfield is tough, a very strong debater. I tried my best today, but I couldn't put him away. We are going to lose, my friend."
Less than a month later, Hooker's prediction came true. He lost by less than a percentage point, but the dream had been shattered.

Hooker was crushed, but when he took the podium to concede to Dunn, he regained his composure and delivered a gracious and memorable salute to Dunn. It was the end of a very tough and emotional campaign but the beginning of a respectful and genuine friendship between two heavyweights that would span more than four decades.

The true strength of their friendship became more visible in Hooker's final year of life. In June 2015, Hooker was scheduled to make what would be his final public appearance at a committee hearing before the Tennessee General Assembly. Confined to a wheel chair and grappling with terminal cancer, Hooker still was able to display his trademark tenacity and his ability to articulate clear and emphatic constitutional arguments, this time about the right to die.

The Hooker family had invited my son, Chip, and me to join them for the event. When we arrived, we noted that Hooker's former wife, Tish, and their children were seated on the front row. Seated next to Tish was Winfield Dunn. For Chip and me, it was a defining moment, a moment that spoke volumes about the value and joy of a true friendship. It was a moment we shall never forget.

In opening his testimony that day, Hooker acknowledged Dunn's presence at the hearing and thanked him for his friendship over the years. He had warm praise for Dunn and called his administration the most honest he had witnessed in his lifetime. He also half- jokingly noted that he (Hooker) deserved credit for creating the Republican Party in Tennessee by losing to Dunn.

Following the hearing, Dunn rushed over to Hooker's wheelchair and leaned over to give him a long embrace. Watching that moment was heartwarming and brought tears to my eyes.

Seven months later, Hooker died. Preparatory to a public memorial service, a private, invitation-only event was held at the home of Hooker's brother Henry. About twenty-five close friends gathered to pay their respects. When I walked into the home, the first guests I saw were Winfield and Betty Dunn. As we embraced, tears were flowing from his eyes, as they were from mine.

I've known every governor of Tennessee since Frank Clement. While all of them had many good qualities and successes, I don't believe any one of those other governors ever developed or maintained a friendship relationship with the general election nominee they defeated.

That's what made the friendship something special, something worthy of praise, respect, and replication.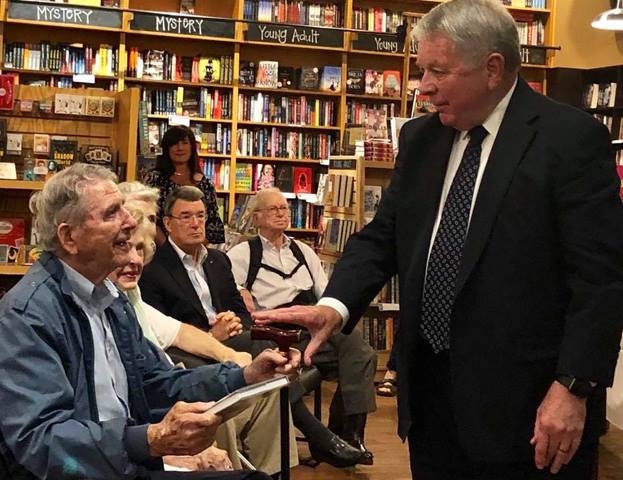 That's what made the friendship something special, something worthy of praise, respect, and replication.
-adapted from Journal of a Fast Track Life, Chapter 25, © 2018 Charles E. Smith. All rights reserved.