ORDER NOW!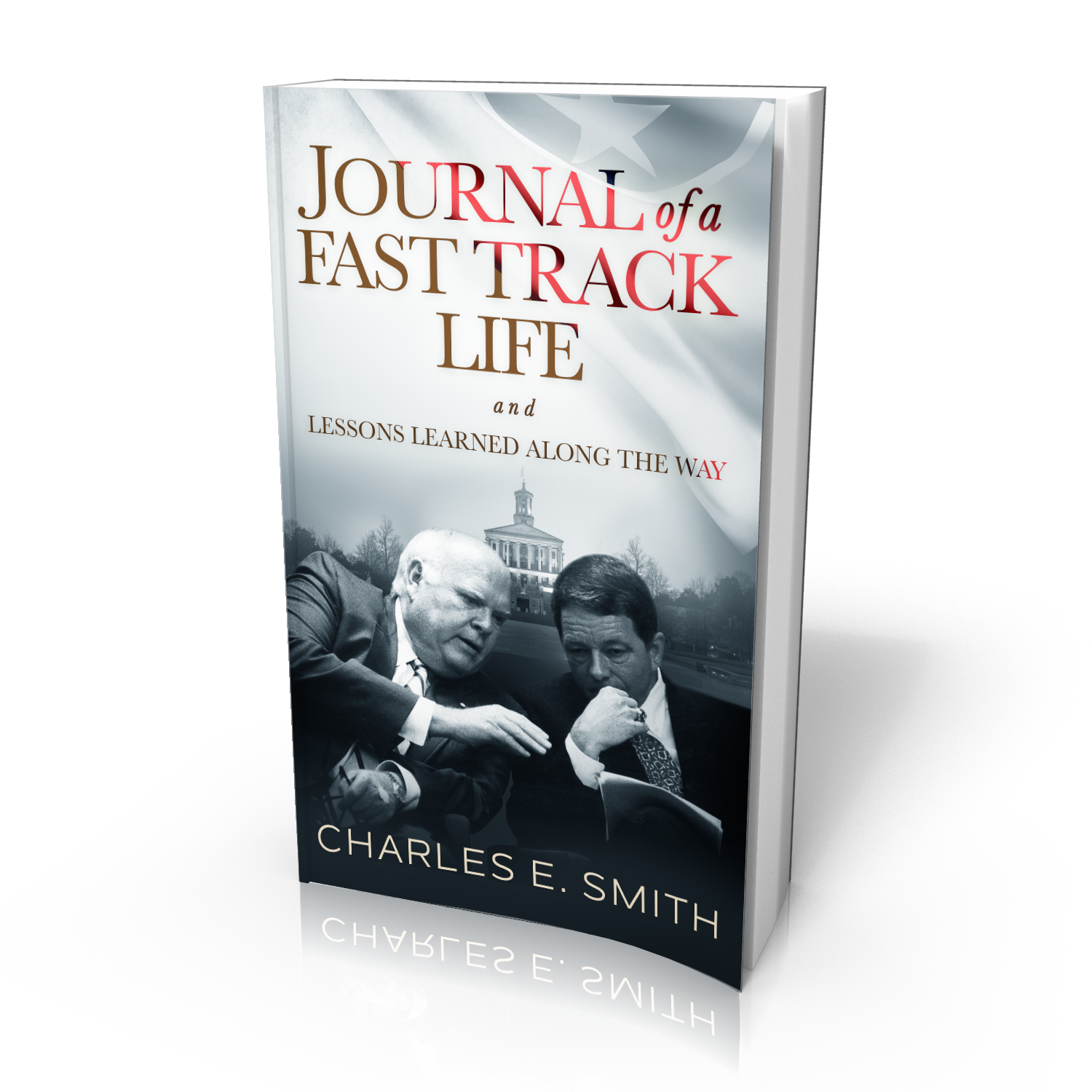 "Dr. Charles Smith has opened his remarkable storehouse of memories and revealed a treasury of experiences which will be a blessing to all those who read them."
– Winfield Dunn, Tennessee Governor 1971-75
"Charles Smith provides a simple but eloquent analysis of leadership in a variety of real-life situations."
– Archie Dykes, Former chancellor, University of Kansas, University of Tennessee at Knoxville, University of Tennessee at Martin
"Rich anecdotes throughout the book add meaning, humor, and substance. . . Smith's life has a certain storybook quality that he captures well.
– Darv Winick, Former chairman of the National Assessment Governing Board (Policy Maker for The Nation's Report Card)
Charles Smith's life story is that of a small town kid with no silver spoon whose first job was editor of the hometown newspaper he once delivered as an eight-year-old. Forty-two years later he was in Washington, D.C., serving in George W. Bush's administration as executive director of the Nation's Report Card (NAEP), arguably the most impactful federal initiative to improve education in modern times.
In between, he served as editor of a daily newspaper, chancellor of two University of Tennessee campuses, Tennessee Commissioner of Education, and chancellor of the Tennessee Board of Regents.
While this book chronicles Smith's personal odyssey, the lessons imbedded in his story have broad application to readers seeking a pathway to success in any career.